What the heck is This Slopestyle Event Shaun White is Avoiding?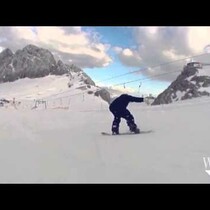 Posted February 6th, 2014 @ 1:36pm
Late Wednesday when I heard that Shaun White pulled out of something called the Slopestyle event because he injured himself on the course he called "dangerous" I wondered what the heck Slopestyle even is. Guess I'm not up on all the new snowboarding sports.
Here's your answer.