See The New ISU Football Helmet Design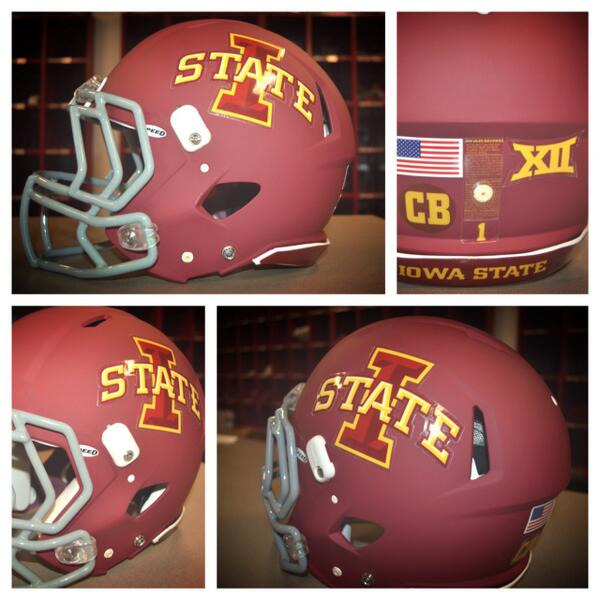 (Image Credit: Twitter)
Coach Paul Rhoades says the team wanted to try something different while still sticking with traditional colors and logos. So instead of a shiny metallic finish to the helmets this fall, you'll see this new matte-finish design.
What do you think?
The new matte helmets look sharp. @CycloneEQUIP #Cyclones pic.twitter.com/8M1Lzhkam1

— Cyclone Football (@CycloneFB) July 1, 2014

Hometown: Small town Iowa. Ok its near Creston. Ok, it is Creston.
Little Known Fact about You: I like to take baths. Long ones.
What is playing on your IPOD? Whats an IPOD? Sounds dirty.
Most annoying habit: Leaving the toilet seat up.
What is in your cup: I don't think I can tell you. Want to smell it?
Parting bit of wisdom: Ride the BUS.