You Won't Believe What THIS 3D Printer Will Make!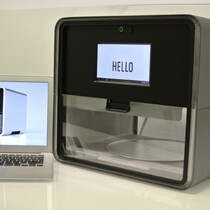 Posted March 28th, 2014 @ 10:53am
This is kind of like the food creator deals on Star Trek. This is a 3D printer for food called Foodini. It'll either make fresh food to be cooked or print a cooked meal. You put the ingredients in, and voila-- it prints out the meal.
A cool grand will get you one in January of 2015. $2000 and you 'll be more than set for the holidays.
Read more here.