You Won't Believe What Cartoon Is Going To Be A Live Action Movie Soon: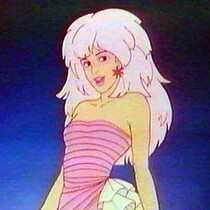 Posted March 21st, 2014 @ 11:36am
(Image Source Tumblr)
Remember that 80's cartoon "Jem", about the music executive and her rockstar alter ego? Well, the show was truly outrageous, and popular-- inspiring dolls and some unreasonably catchy music.
So, meet Jason Blum, the guy who brought you the Paranormal Activity films, Jon M. Chu, director of G.I. Joe: Retaliation, and Justin Bieber's manager Scooter Braun.
They are making the flick.
And they need our help.
Let them explain:
It's out-ray-geous!!