You Won't Believe What A Hunter Has Shot In Iowa
Posted May 7th, 2014 @ 2:40pm
A coyote hunter in February shot a wolf near Fairbank in northwest Buchanan County. It's the known wolf in Iowa since at least 1925, according to the DNR. The animal was ID'd through DNA testing. Iowa joins neighbors Wisconsin and Minnesota as states with wolf populations.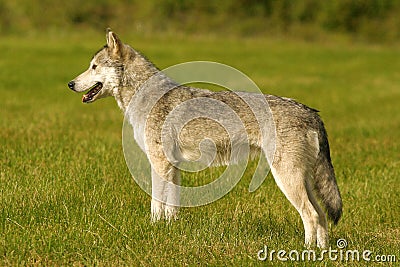 (Credit: Michelle Schalke via Dreamstime.com)
Although wolves are a protected species in Iowa, the DNR didn't issue a citation to the hunter, who thought he was shooting at a coyote. Thinking he might have shot a wolf, the hunter took it to the DNR, which looked the animal over. The state says since the hunter went out of his way to cooperate with the DNR.