You Won't Believe What A Hunter Has Shot In Iowa
A coyote hunter in February shot a wolf near Fairbank in northwest Buchanan County. It's the known wolf in Iowa since at least 1925, according to the DNR. The animal was ID'd through DNA testing. Iowa joins neighbors Wisconsin and Minnesota as states with wolf populations.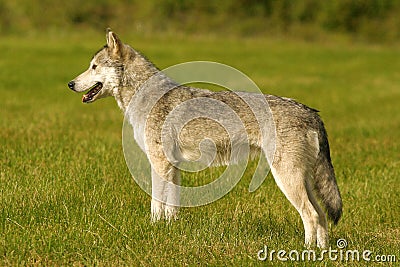 (Credit: Michelle Schalke via Dreamstime.com)
Although wolves are a protected species in Iowa, the DNR didn't issue a citation to the hunter, who thought he was shooting at a coyote. Thinking he might have shot a wolf, the hunter took it to the DNR, which looked the animal over. The state says since the hunter went out of his way to cooperate with the DNR.

I'm not afraid to mix it up with the guys here at the Bus station. Need something fixed, I can probably fix it. Or sweet talk someone into fixing it.Getting my fingernails dirty --no prob. Thats what manis and pedis are for. So I when I go out, I'm gonna look good.I have a sign on my desk that says "Person Next To Me Has Root Beer Barrels On Their Desk... Not Me, Peeps. Eye Candy Here"