VIDEO: Kids Re-Enact Scenes From Emmy-Nominated Shows--Hilarious!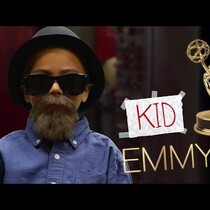 Posted August 23rd, 2014 @ 7:46am
This VIDEO is the best thing on the internet this morning!
If you are a fan of Breaking Bad, True Detective, Game of Thrones, House of Cards or Downton Abbey, you will LOVE this video of kids reenacting the Emmy nominated shows!
Don't worry, it is kid friendly scenes... and adorably hilarious!