PICTURES: What if REAL Men Posed In Underwear Ads?
People complain about unrealistic sized models setting a bad example for our kids. And that the touch-ups on magazine covers don't show reality. Well, what if REAL men posed for underwear ads instead of the typical hot, ripped models we usually see?
CLICK HERE to see what we'd get. I love these pics!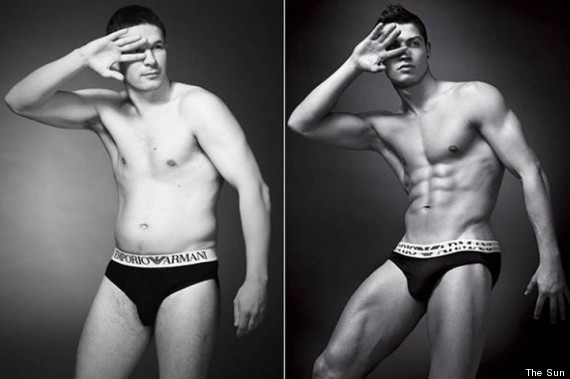 I'm not afraid to mix it up with the guys here at the Bus station. Need something fixed, I can probably fix it. Or sweet talk someone into fixing it.Getting my fingernails dirty --no prob. Thats what manis and pedis are for. So I when I go out, I'm gonna look good.I have a sign on my desk that says "Person Next To Me Has Root Beer Barrels On Their Desk... Not Me, Peeps. Eye Candy Here"