Ooops: Do You See What I See in This Photo?
An Austin, TX area real estate listing included this photo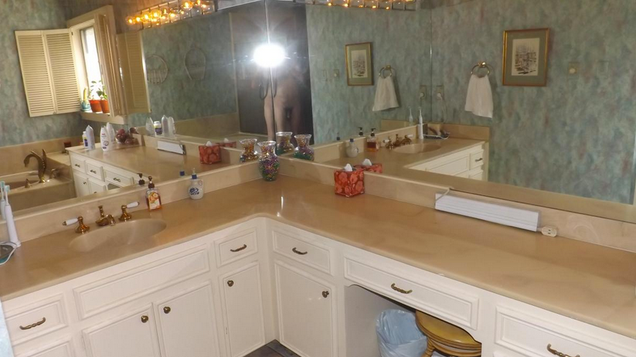 (Image Credit:Gawker)
The listing reads:
Beautiful three story condo located in central Austin, backing up to a wooded greenbelt. This condo had several windows that overlook the gorgeous greenbelt that is full of large trees. The windows have custom plantation shutters. Each story has its own deck as well as its own central air/heat. The condo is also equipped with a central vacuum system.
You can find it at 5517 Oakwood Cove in Austin and buy it for $389,500.
But is the naked dude in the mirror included?

I'm not afraid to mix it up with the guys here at the Bus station. Need something fixed, I can probably fix it. Or sweet talk someone into fixing it.Getting my fingernails dirty --no prob. Thats what manis and pedis are for. So I when I go out, I'm gonna look good.I have a sign on my desk that says "Person Next To Me Has Root Beer Barrels On Their Desk... Not Me, Peeps. Eye Candy Here"