Guess Who/What Has A Twitter Account Now.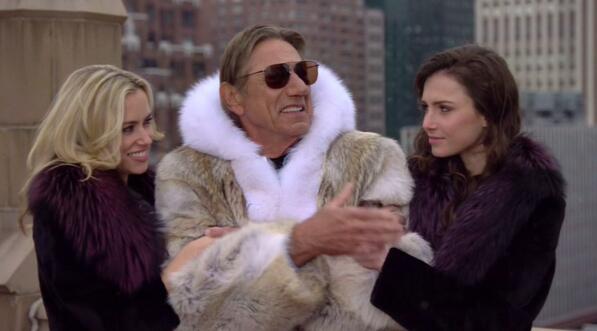 (image credit Twitter)
That fur coat that Joe Namath wore to the Super Bowl has gotten a lot of attention. Everyone saw it when he miffed the coin toss. It caused quite a buzz. Now the coat has a couple of Twitter feeds. Link to them here and here.
In case you're wondering, it's (mostly) coyote fur.

I'm not afraid to mix it up with the guys here at the Bus station. Need something fixed, I can probably fix it. Or sweet talk someone into fixing it.Getting my fingernails dirty --no prob. Thats what manis and pedis are for. So I when I go out, I'm gonna look good.I have a sign on my desk that says "Person Next To Me Has Root Beer Barrels On Their Desk... Not Me, Peeps. Eye Candy Here"