Slopestyle: What The Heck Is It?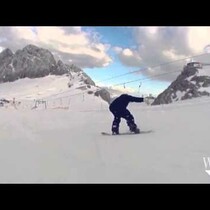 Posted February 6th, 2014 @ 1:05pm
Late yesterday when I hear the news that Shaun White pulled out of the Slopestyle event because he got hurt during practice. Not only that, he said the course was too dangerous. I wondered what the heck is an event that would scare this guy off.
Well, here's the answer: